Medical Aid & Volunteer Hospital Services: Grassroots India provides medical aid and social services to young women in need of OB-GYN care. Many of our patients are pregnant women having difficulty with deliveries. WISH family members with life-threatening illnesses are provided doctors, testing and medications.. In addition, we operate a meals-on-wheels program for patients in need at the state hospital. The WISH nursing program has provided services for nurses and patients at the cancer and pediatrics units of SCM Medical Collage in Cuttack. Our team of senior WISH members often stay at the hospital and advocate for patients who cannot care for themselves and have no family members.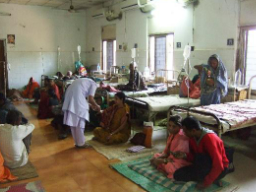 Women's Health Workshops: Women's Health workshops are offered at Hariharananda Vocational Training Center as part of the WISH residential program which Grassroots Asia contributes to. Grassroots India does village outreach programs to build awareness about various women's issues and to promote their residential life skill & vocational training center for young girls. The workshops are also conducted in village schools and community centers, with interactive and informative sessions by trained peers. The women's health program is also part of our Nursing curriculum and offers social services.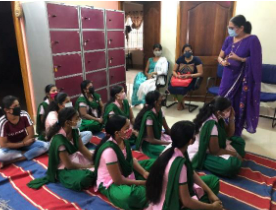 Women's Rights Awareness & Legal Aid: Grassroots Asia supports Grassroots India's curriculum on women's issues and child rights at the Hariharananda Vocational Training Center. Awareness camps are also organized in rural villages. The WISH (Women's Independent Self-Help) Network is growing into a large web of support and resources for thousands of women throughout Odisha. A team of more than 30 lawyers offer free services for women who are victims of domestic violence and sexual abuse. Grassroots India offers housing, food, emergency medical services, mental health counselling, and transportation free of charge. Publications are also produced for distribution.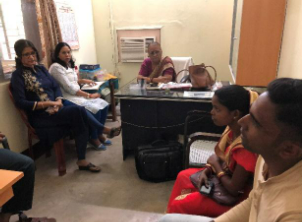 Odisha's natural disasters have often been catastrophic, destroying homes, crops, sanitation and water supplies. Rural women, children and livestock suffer the most. Grassroots India provides temporary housing, food, and medical aid to those who are in need. Emergency Relief is also given during women's OB-GYN medical emergencies and women's rights cases.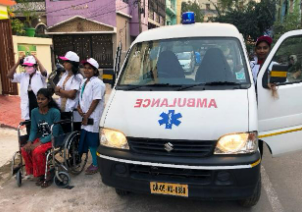 Grassroots Asia provides educational scholarships for admission fees and textbooks to under-privileged youth who are trying to complete high school, +2, +3 and vocational training courses.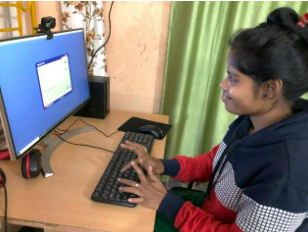 Grassroots Asia supports outreach programs in rural villages of Odisha that promote women's health, women's rights, and education.  Awareness camps and workshops are conducted regularly.

The Hariharananda Vocational Training Center in Cuttack, Odisha offers free residential scholarships to under-privileged young girls from rural Odisha. The center provides daily courses in tailoring,nursing, computer fundamentals, literacy, life skills, women's health and women's rights. The vocational training center also hosts special workshops and guest speakers throughout the year. Social services include medical aid, legal aid, counseling, emergency relief and job placement. The Hariharananda Vocational Training Center is a hub for the WISH (Women's Independent Self-Help) Network, and an oasis for those who are truly in need of assistance. Self-empowerment, self-sufficiency and service to others is the core philosophy.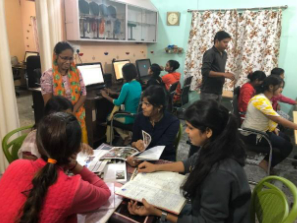 Grassroots India endeavors to train young girls to build self-confidence and self-sufficiency through hands-on experience in small business, sales and marketing. The WISH Shop, located at Hariharananda Vocational Training Center is run by the WISH girls and provides tailoring services and products produced at the center. Girls also manage the bookkeeping and customer service.