Medical and Dental Services
Grassroots Asia supports a variety of medical clinics in Odisha, where health care is often unavailable or unaffordable. Vitamins for lactating mothers who suffer from malnutrition, medications, health camps, minor construction, and doctor's salaries are some of the expenses that Grassroots Asia contributes. More than 75,000 patients per year visit the free clinics we have contributed to.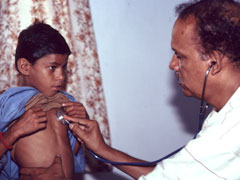 Grassroots Asia funds the Hariharananda Vocational Training Center in Cuttack, Odisha. The Center is recognized by the Emergency Care & Safety Institute in the US and is the only training and testing center located in India. Various emergency medical courses, ambulance training, and Home Health Aid courses are offered. The course curriculum includes video, live demonstration, written tests, & practical exercises. Certificates are internationally-recognized.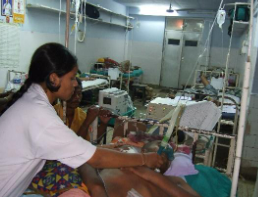 Grassroots Asia offers aid to individuals for doctor visits, investigative testing, medicines and emergency surgeries. Patients must qualify based on a stringent criterea.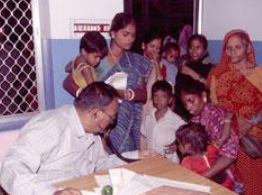 Grassroots Asia donates medical and dental supplies to mobile services that offer free care to remote villages, orphanages and schools. Parents are encouraged to send children to school (especially girl children) when they know medical care is given at the school. Grassroots Asia helped to forge a partnership between a local dental college and NGO to expand mobile services to remote villages and schools in Odisha. Mobile dental equipment was donated to the Angkor Children's Hospital in Siam Reap, Cambodia, greatly expanding their care to rural areas.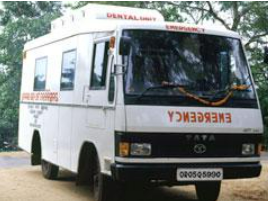 Grassroots Asia arranged for two dentists (who contributed their expenses and volunteered their time) to provide dental services to villagers in rural Cambodia. Delivering a portable dental unit to the Angkor Children's hospital the two dentists from the U.S. joined a team of Cambodia dentists to treat over 100 orphans and villagers who had little or no access to dental care.